Club Wrestling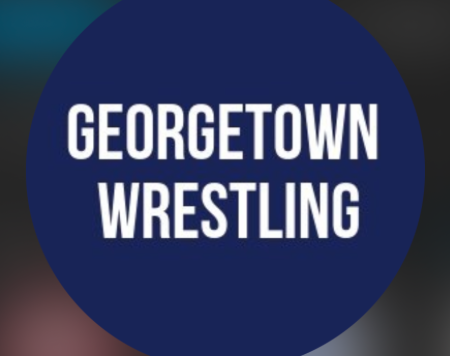 About Us
The Georgetown Wrestling Club brings one of the world's oldest and most decorated sports to the campus community. The team accepts people of all skill and interest levels and teaches them the fundamentals of wrestling. In addition, the team seeks to provide competition opportunities to those who desire them.
How to Join
We are open to any new members regardless of experience. If anyone is interested in joining, please contact us to be added to our mailing list. Then show up to our practices.
Time Commitment
We practice at Yates Field House weekly. Every practice is highly recommended if you want to play and compete. We also hold other training sessions.
Dues
Dues are $25 per semester per person, which covers entry fees, transportation, lodging, and equipment.
Awards, Recognition, and Championships
We ordered new mats and got the program off the ground to potentially host our first set of dual meets.
Contact Us
Email us at georgetownwrestling@georgetown.edu
Follow us on Instagram