HoyUs Student Leader Bystander Information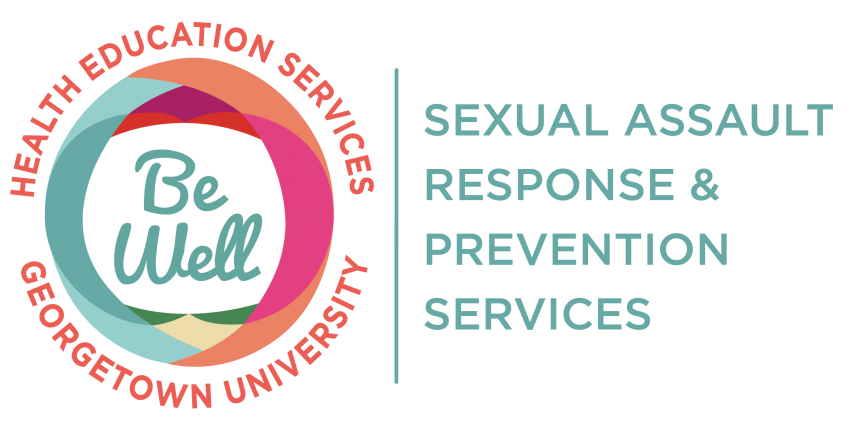 Georgetown University
Pro-Social Bystander Liaison
Overview
Stemming from a working group established in 2015 and based on a need further supported by the results of the 2016 Sexual Assault and Misconduct Climate Survey and the work of the 2016-2017 Sexual Assault and Misconduct Task Force, undergraduate student leaders will attend a mandatory training called HoyUs Student Leader Bystander Training. Bystander Intervention Training works to prevent and combat incidents or possible incidents of sexual violence on campus by teaching leaders how to safely intervene in situations where an incident may be occurring or where there could be risk.
Student leaders who successfully complete HoyUs Student Leader Bystander Training (hosted by Health Education Services) will assume the position of Georgetown University Pro-Social Bystander Liaison within the club(s) they represent and perform the following tasks throughout their involvement in club(s) or organization(s) at Georgetown University. Although there is a mandatory minimum number of three (3) Liaisons per club, students will opt in to filling this position and may opt out and find a replacement at any time, no questions asked. Position will be held until the end of the Liaison's involvement with the club or until they graduate.
Student organizations with zero members trained will be ineligible for awards and will lose access to funding until they meet the requirement. Student organizations with one to two people trained will also be ineligible for awards and will lose access to some benefits, at the discretion of their advisor.
Eligibility
Any student who has completed both Bringing in the Bystander their first year at Georgetown, in addition to Georgetown University's 3-hour HoyUs: Leadership Bystander Training can qualify.
Every trained liaison is required to remain in good standing with the University, and may be replaced at any time should there be a conduct violation.
An individual may only hold this role for up to three organizations at a time.
View the list of Pro-Social Bystander Liaisons and their represented student organization(s) here.
Position Responsibilities & Expectations
Create a safe, supportive, and inclusive environment for all Georgetown students and guests of Georgetown University.
Recognize risky or harmful activities and behavior taking place within Georgetown clubs/organizations and devise, if appropriate, a plan for safe and prompt intervention.
Create a plan of action to quickly address any risky or inappropriate behavior that may be present within the organization(s) that you lead, frequent, or represent. Plan of intervention may be created in coordination with Health Education Services or the Center for Student Engagement. Please note that Health Education Services is a confidential resource, while the Center for Student Engagement has reporting obligations.
Acquire and retain knowledge about resources on campus regarding sexual assault, dating violence, and stalking and acknowledge barriers to each. Refer interested students to resources in an appropriate and timely manner. Must know the difference between confidential, semi-confidential, and non-confidential services available on and off campus.
Pursue additional continuing education opportunities by interfacing with resources on campus when questions or situations arise that are challenging or complex.
Support and encourage other students to attend and/or request prevention programming on campus. This programming includes, but is not limited to, large-scale bystander intervention training, HoyUs Student Leader Bystander Trainings, Sexual Assault Peer Educator (SAPE) workshops, and Are You Ready. Programs from Health Education Services can be requested via online form at tinyurl.com/healthedprograms.
For more information regarding student organization guidelines for addressing allegations of sexual misconduct, please read a short overview here or the full guidelines here.