Club Volleyball (Women's)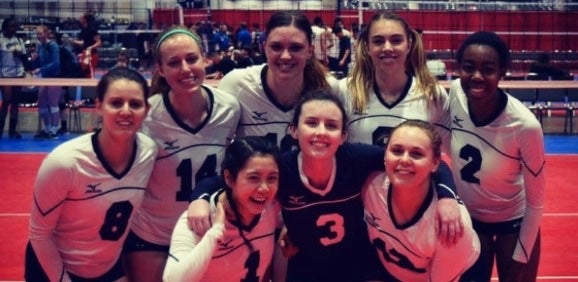 Club Volleyball (Women's)
About Us
Women's Club Volleyball was established to develop individual skills, and team-building, and to represent Georgetown University in volleyball competitions regionally, as well as nationally. Our season culminates each spring with the team representing Georgetown at the National Collegiate Volleyball Federation (NCVF) Nationals.
How to Join
We hold tryouts sessions during the first few weeks of the Fall semester. To attend a tryout session, you will need to sign up at our booth at the Council of Advisory Boards (CAB) Fair. Tryouts are open to everyone; club executive members will observe players and collectively make determinations about who is accepted into the club.
Time Commitment
Practices are two times per week for two hours each on campus. Practice is highly recommended to improve our team's chemistry and to grow as a team to compete at a high level.
Dues
Dues are $25 per semester per person, which covers tournament fees, transportation, lodging, and equipment.
Awards, Recognition, and Championships
Recent success has included a bid to the 2023 NCVF Nationals Tournament in Kansas City, MO.
Contact Us
Email us at womensvolleyballclub@georgetown.edu