Club Ultimate Frisbee (Men's)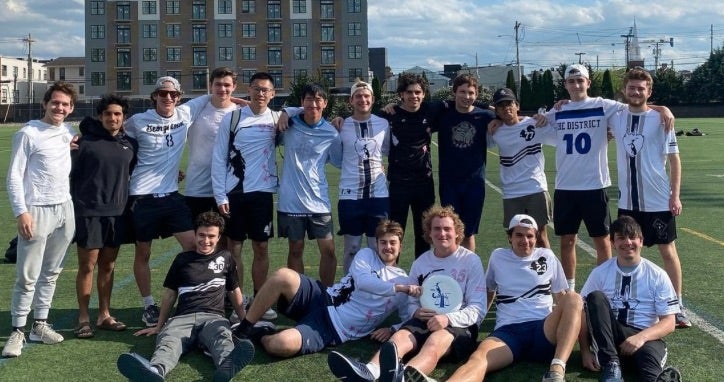 Club Ultimate Frisbee (Men's)
About Us
We have two teams, an A team (Catholic Justice) – which is more competitive and requires more commitment – and a developmental B team (Black Squirrels). We practice year-round, but the competitive season is during the Spring semester. Both teams compete in tournaments each semester around the region.
How to Join
At the beginning of the fall semester, we host a series of tryouts. Everyone who wants to play can automatically play with the Black Squirrels, and a select number of players are accepted to be part of the Catholic Justice. However, you can still join at any point during the semester, just contact us via email or on CampusGroups.
Time Commitment
Teams may practice more than three times per week for two hours each. Each team will also compete in various weekend-long tournaments a semester. Attendance for the Catholic Justice is stricter than it is for the Black Squirrels.
Dues
Dues will be broken down into the following structure:
Catholic Justice: $70 per semester per person
Black Squirrels: $50 per semester per person
Awards, Recognition, and Championships
2023 USA Ultimate Colonial Conference Champions – the top D-1 college team in DC, Delaware, and Maryland.
Contact Us
Email us at ultimateclub@georgetown.edu