Club Tennis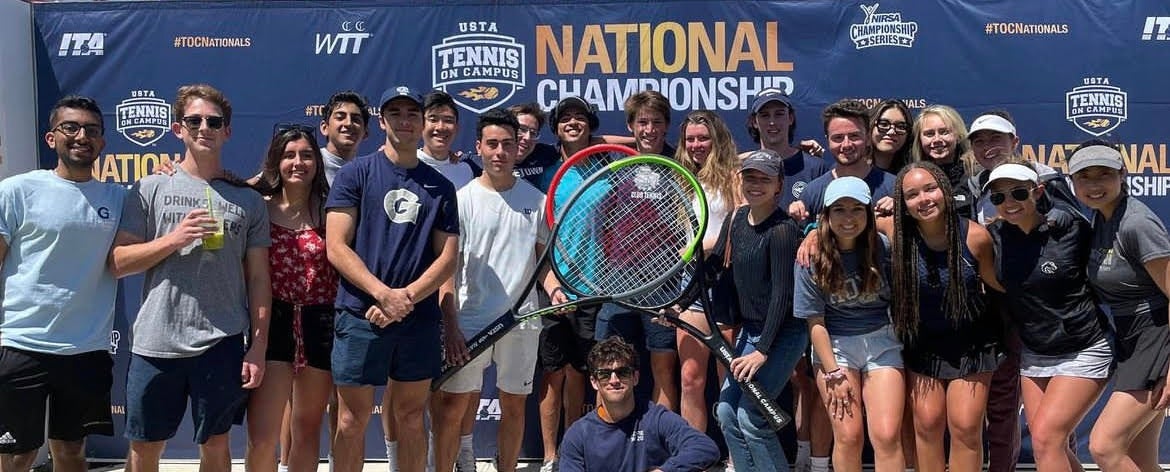 About Us
Georgetown University Club Tennis (GUCT) provides any willing Georgetown student with the opportunity to play tennis in either a social or competitive setting and hosts service initiatives and social activities. We pride ourselves on the cohesiveness of our group members and are proud to offer open membership.
How to Join
We hold tryout rounds during the first few weeks of the Fall and Spring semesters. Tryouts are open to everyone; executive club members will observe players and collectively make determinations about who is accepted into the club.
Time Commitment
Practices are typically held two days per week for two hours each in Yates Field House.
Dues
We require $100 in dues for new and returning members.
Awards, Recognition, and Championships
2023
5th Place at the United States Tennis Association (USTA) Sectionals Championships.
36th Place at the USTA Tennis On Campus National Championships in Suprise, Arizona.
Contact Us
Email us at clubtennis@georgetown.edu
Follow us on Instagram