Club Softball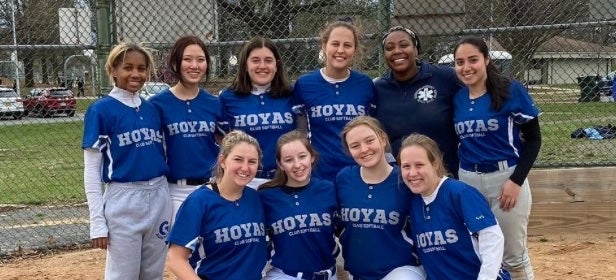 About Us
The Club Softball team provides women the opportunity to play competitive softball at a level between intramural and varsity softball. We operate in the Fall and Spring semesters and compete in the National Club Softball Association (NCSA).
How to Join
We do not hold tryouts for club membership. If anyone is interested in joining, they must show up to the first few practices, pay their membership dues, complete their NCSA player registration, and continue to participate throughout the season.
Interested individuals can find out details about our club by stopping at our booth at the Council of Advisory Boards (CAB) Fair.
Time Commitment
Practices are typically held two days per week for two hours each. We have 5-6 series per year, and each consists of three back-to-back games against the same opponent. They typically run from 9:00 am – 4:00 pm and take place on a nearby rented public field or the opponent's home field.
Dues
Dues are $40 per semester per person, which covers transportation, lodging, umpire fees, and equipment.
Awards, Recognition, and Championships
Our signature events are our NCSA-sanctioned triple-header game series.
Contact Us
Email us at softballclub@georgetown.edu
Follow us on Instagram