Club Soccer (Men's)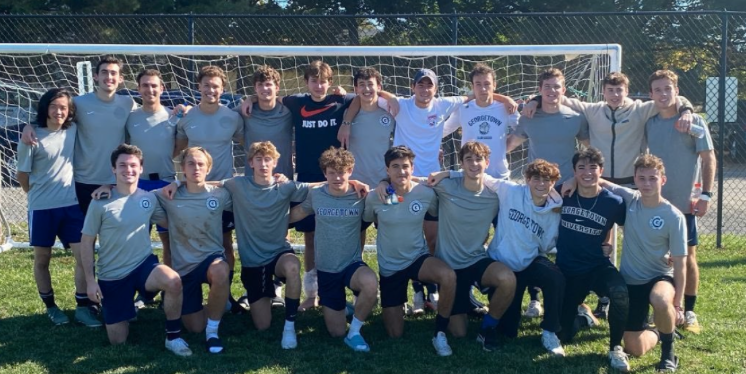 About Us
The Georgetown University Men's Club Soccer team is a group of undergraduate students that encourages healthy competition, teamwork, and camaraderie while winning soccer championships. We compete in the NIRSA Region I Soccer Conference and play teams from the DC Metro region, including GWU, GMU, Loyola MD, and UMD.
How to Join
Our club hosts tryouts at the beginning of the Fall semester. Those interested in trying out are encouraged to come to our booth at the Council of Advisory Boards (CAB) Fair, where we will have all of the dates, times, and information regarding tryouts. If one cannot attend the CAB Fair, they should email us and request that their email address be put on our mailing list.
Time Commitment
Practices are two times per week for two hours each on campus. We encourage practice attendance heavily as we play year-round, with the Fall semester being our primary season.
Dues
Dues are $25 per semester per person, which covers tournament fees, transportation, lodging, and equipment.
Awards, Recognition, and Championships
We made it to the regional tournament based on our standing in the NIRSA Region 1 Soccer Conference in October 2022, then qualified for the NIRSA National Soccer Championships in November 2022.
Contact Us
Email us at mensclubsoccer@georgetown.edu
Follow us on Instagram