Club Skiing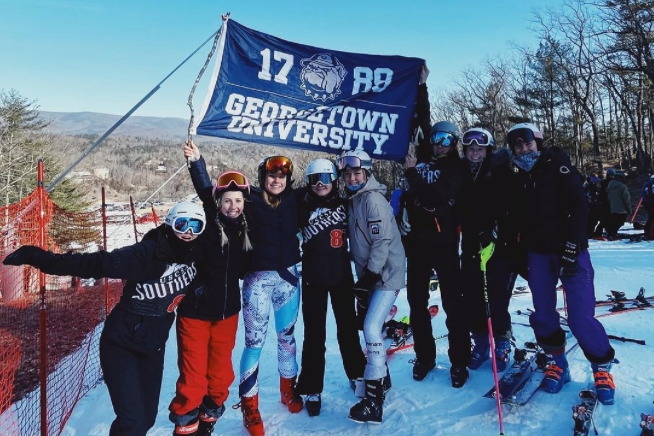 About Us
Georgetown Club Skiing provides a positive environment that fosters teamwork and competition. The team has an inclusive and welcoming community for skiers and snowboarders alike, in the pursuit of ski trips & collegiate races in the United States Collegiate Ski and Snowboard Association (USCSA).
How to Join
The following process will be used for individuals wishing to join our club:
You will need to fill out and submit an Interest Form for our club.
A Membership Application will also be needed for further consideration.
We will conduct a Formal Interview to learn more about your experiences.
After careful evaluation by select club executive members, Final Approval for club membership will be given.
To begin the process, you will need to sign up at our booth at the Council of Advisory Boards (CAB) Fair.
Time Commitment
We compete every weekend in January & February. Regionals take place in late February & Nationals take place in March.
Dues
Dues are $100 per semester per person, which covers entry fees, transportation, lodging, and social events.
Awards, Recognition, and Championships
Our members won 1st, 2nd, 4th, & 9th overall in the USCSA Southeast Conference, and received qualifying bids for Regionals.
Contact Us
Email us at skiing@georgetown.edu
Follow us on Instagram