Club Running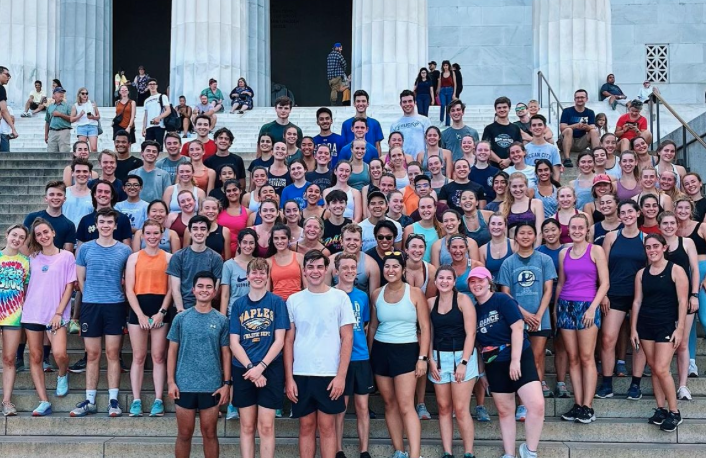 About Us
Our club brings together the runners of Georgetown University and provides the opportunity to run as part of a structured group. We meet for group runs and workouts throughout the week. We compete against other university clubs in the Mid-Atlantic Region of the National Intercollegiate Running Club Association (NIRCA).
How to Join
There are no tryouts to join our club! We are open to everyone at any point in the year.
Time Commitment
We meet every day of the week for runs and workouts at the John Carroll statue in between Healy Hall, and the front gates of Georgetown University. Depending on the week's meet schedule, there will be more intense workouts on either Monday & Thursday or Tuesday & Friday. Runs are between 4-6 miles, and longer on Saturday long runs.
Dues
Dues are $35 per semester per person, which covers entry fees, transportation, lodging, and social events.
Awards, Recognition, and Championships
We typically co-host a cross-country meet with George Washington University in the Fall semester, compete at a National Cross-Country meet in November, and plan to compete in a half-marathon in the Spring semester.
Contact Us
Email us at runningclub@georgetown.edu
Follow us on Instagram