Club Rugby (Men's)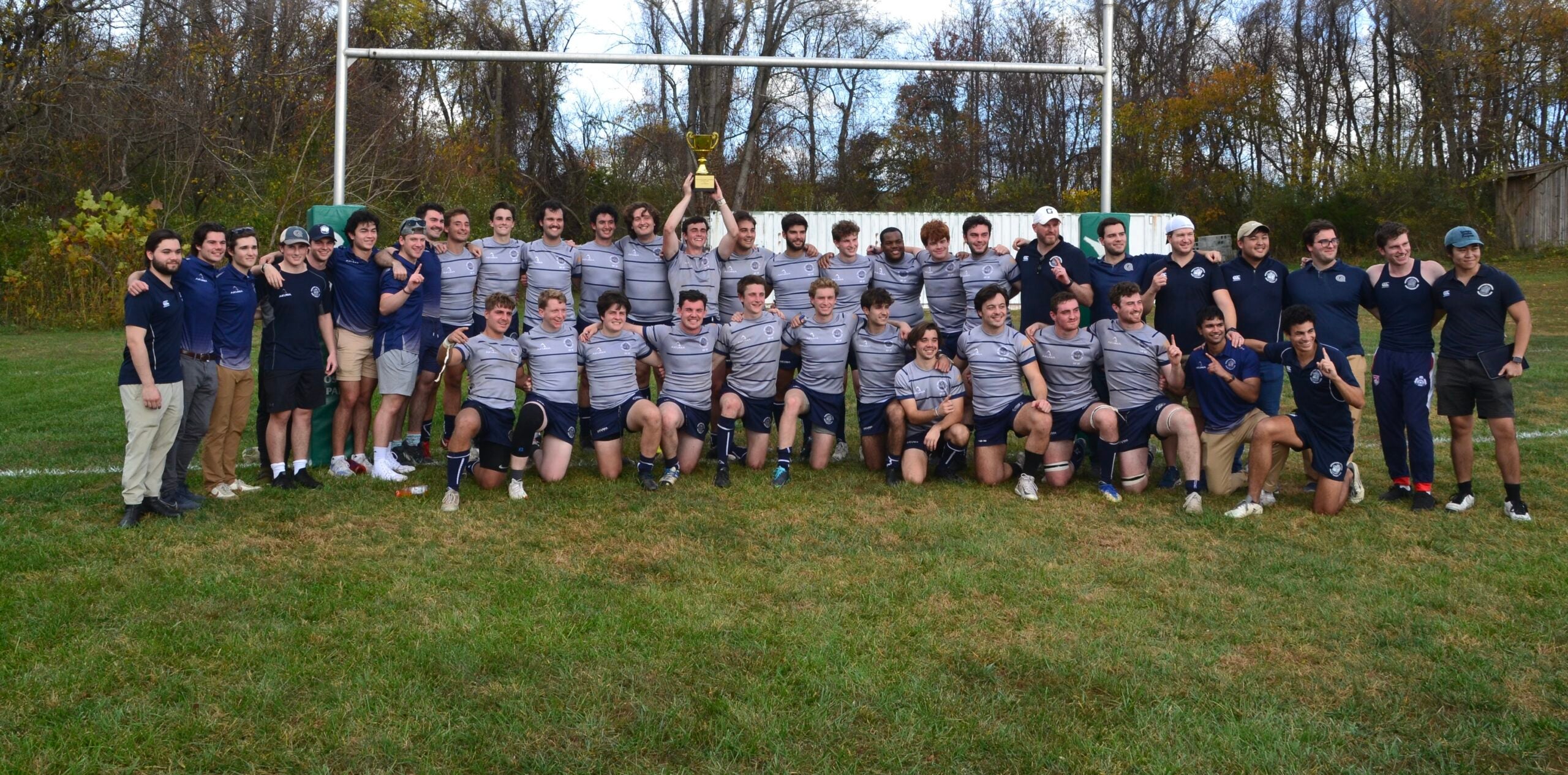 About Us
The Georgetown University Rugby Football Club (GURFC) was founded in 1967 to give undergraduate and graduate students the opportunity to learn and play rugby. GURFC has had continued success in recent years, highlighted by our four consecutive conference championship titles. GURFC currently competes at the Division II level of National Collegiate Rugby in the Mid-Atlantic Regional Conference. In the fall semester, GURFC competes in regional and national 15s tournaments while in the spring the team plays 7s. Our club has both A-side and B-side fixtures so there is plenty of game time to go around even if you are coming out for the first time.
How to Join
Anyone is welcome to join the club. Individuals are welcomed with open arms at practice and can attend all of our social events. No matter what skill level a person has, they will start on the B-side team, where they can develop with the help of other players and coaches.
Over time, almost everyone makes it onto the A-side team. We practice inclusivity and love to see new faces out on the pitch to teach about the sport.
Time Commitment
Practices are two times per week for two hours each on campus. Practice is highly recommended to improve our team's chemistry and to grow as a team to compete at a high level.
Dues
Dues are approximately $75 per semester per person, which covers transportation, lodging, referee fees, insurance, and equipment.
Awards, Recognition, and Championships
2023 Mid-Atlantic Rugby Conference (MARC) 7's Champions
2023 D2 National Collegiate Rugby (NCR) 7's Championship: 3rd Place
2023 D2 National Collegiate Rugby (NCR) 15's Championship: 7th Place
7 players in the Top 100 list for D2 Rugby in the United States
Contact Us
Email us at mensrugbyclub@georgetown.edu
Visit our website, like us on Facebook, and follow us on Instagram