Club Golf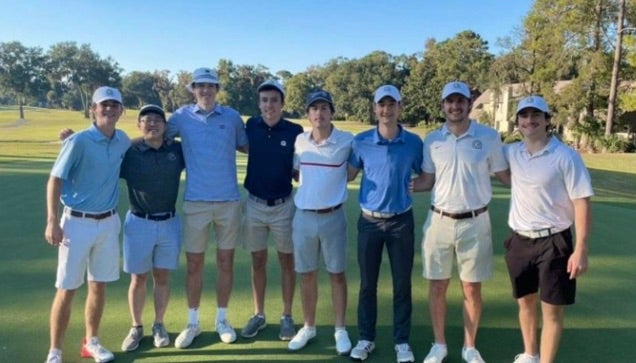 About Us
Founded in the fall of 2012, Georgetown University Club Golf seeks to promote the game of golf by providing the opportunity for golfers to sharpen their skills and compete in non-varsity intercollegiate matches. We are members of the National Collegiate Club Golf Association (NCCGA).
How to Join
Tryouts to make the team are held every fall, usually during the first weekend of September. The format of tryouts may vary each year depending on the number of students interested and other logistics (i.e., shooting below a certain score).
Time Commitment
We practice together at local golf courses and compete at 2-3 tournaments each year.
Dues
Dues will be $25 per semester per person. Dues include funding for NCCGA tournaments, club merchandise, and social events.
Awards, Recognition, and Championships
Recent success has included bids to the NCCGA regional tournaments along the east coast.
Contact Us
Email us at clubgolf@georgetown.edu
Follow us on Instagram