Club Figure Skating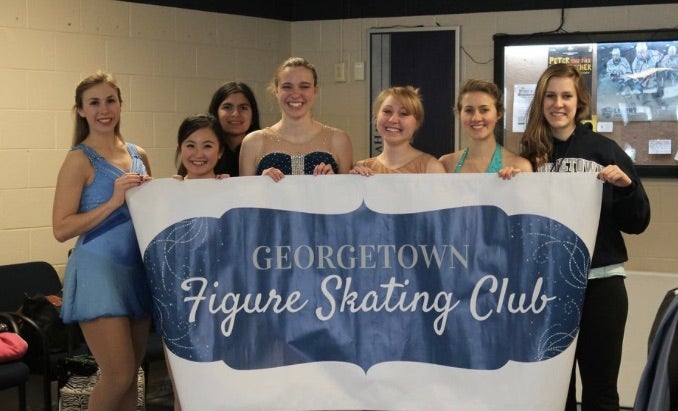 About Us
Georgetown Figure Skating Club was founded on two pillars: the opportunity to provide education about figure skating and the opportunity for figure skaters to continue to practice and compete on the United States Figure Skating (USFS) Intercollegiate Eastern Section Circuit.
How to Join
We do not hold tryouts for club membership. If anyone is interested in joining, please contact us to be added to our mailing list, and show up to practices.
Time Commitment
We practice together at local ice rinks and compete at 2-3 competitions each year.
Dues
Dues will be starting at $60 per semester per person, which covers entry fees, transportation, lodging, and equipment. (Pricing Subject to Change).
Awards, Recognition, and Championships
Our Annual Holiday Ice Show is a figure skating showcase followed by a free skate in the Washington Harbour Rink located on the Georgetown Waterfront.
Contact Us
Email us at gfsc@georgetown.edu
Follow us on Instagram