Club Equestrian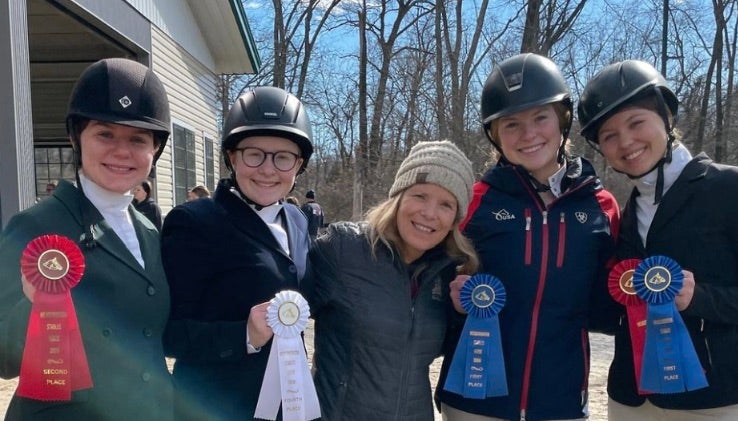 About Us
Georgetown University Club Equestrian is a team that has weekly practices and competes in the Intercollegiate Horse Show Association (IHSA) Zone 4 Region 1. We take lessons at Meadowbrook Stables in Chevy Chase, Maryland. The team consists of approximately 10 to 15 riders a semester, from walk-trot levels to open jumpers.
How to Join
We hold riding lessons during the first few weeks of the Fall and Spring semesters at the Meadowbrook Stables. To attend a riding lesson, you will need to contact a club executive member or the club directly. Our coach will observe and evaluate riders to make determinations about who is accepted onto the team.
Time Commitment
Practice is determined by you. You can ride once, twice, or three times a week. The time commitment can vary due to travel to & from the Meadowbrook Stables, and the different skill levels.
Dues
Dues will be starting at $930 per semester, which covers the basic lessons package at Meadowbrook Stables (Pricing Subject to Change).
Awards, Recognition, and Championships
Team riders have earned various blue medals & high-point rider placements in IHSA shows. We also host 1-2 shows at the Meadowbrook Stables throughout the year.
Contact Us
Email us at equestrianclub@georgetown.edu
Follow us on Instagram