Club Boxing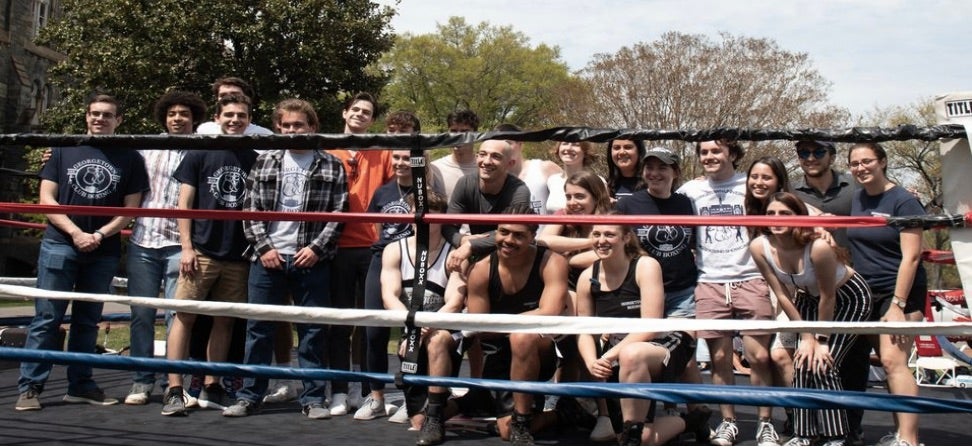 About Us
Georgetown University Club Boxing is an intercollegiate, amateur-level, competitive boxing team. We meet three times a week for boxing practice and two times a week for [cardio-based] conditioning. Competitions take place year-round, and we travel domestically and internationally.
How to Join
We are open to any new members regardless of experience. Anyone wishing to join the team may reach out to our social media accounts or any club executive member with any questions.
Time Commitment
Practices are three times per week for two hours each. Members are expected to attend one practice each week.
Dues
Dues are $25 per semester per person, which covers tournament fees, transportation, lodging, and equipment.
Awards, Recognition, and Championships
We traveled both internationally and domestically for boxing competitions. International competitions took us to Portsmouth, England (United Kingdom). Domestic competitions extend as far north as Penn State University and as far south as Virginia Commonwealth University.
Contact Us
Email us at boxingclub@georgetown.edu
Follow us on Instagram