Club Basketball (Men's)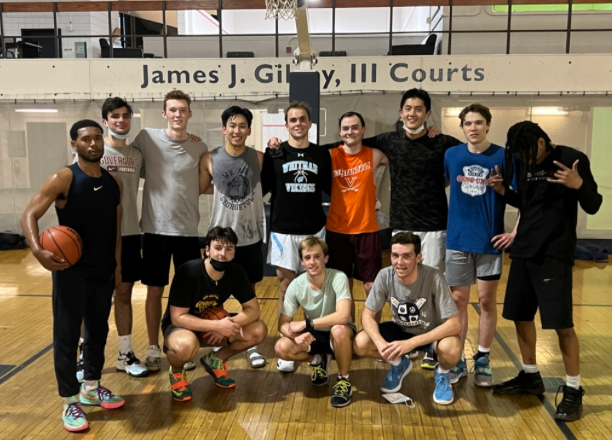 About Us
Georgetown University Men's Club Basketball represents the university in the National Club Basketball Association (NCBBA). We compete against other teams in tournaments and head-to-head games throughout the entire school year. Our club leads and organizes team practices, home tournaments, and extracurricular events.
How to Join
We hold tryouts each Fall semester at Yates Field House. The only requirements for club membership is the ability to play at a high level and a willingness to help each other be better players on the court.
Time Commitment
Practice is held two times per week.
Dues
Dues are $25 per semester per person, which covers tournament fees, transportation, lodging, and equipment.
Awards, Recognition, and Championships
Recent success has included bids to regional tournaments along the east coast.
Contact Us
Email us at mensbasketballclub@georgetown.edu