Club Baseball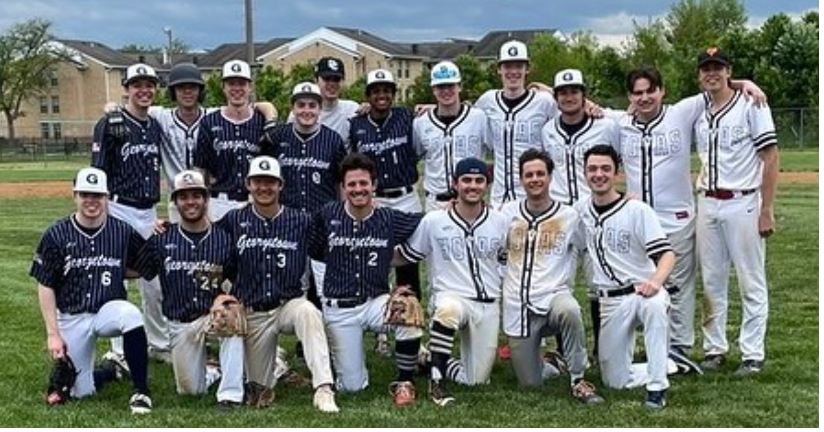 About Us
Georgetown University Club Baseball was founded in the spring of 2002 and has been the other Georgetown Baseball team ever since. We are a member of the National Club Baseball Association and play in the District III North division (D-II).
How to Join
We do not hold tryouts for club membership. If you are interested in joining, please contact us to be added to our mailing list. Then show up to our practices.
Time Commitment
Practices are two times per week. One practice will be on-campus, and the other will be at an off-campus batting cage.
Dues
Dues are at least $25 per semester per person. They may vary depending on how many games we can get scheduled.
Awards, Recognition, and Championships
During the 2021-2022 season, our team finished 10-8 in the NCBA (our most wins since 2015).
Contact Us
Email us at mensbaseballclub@georgetown.edu
Follow us on Instagram