Club Badminton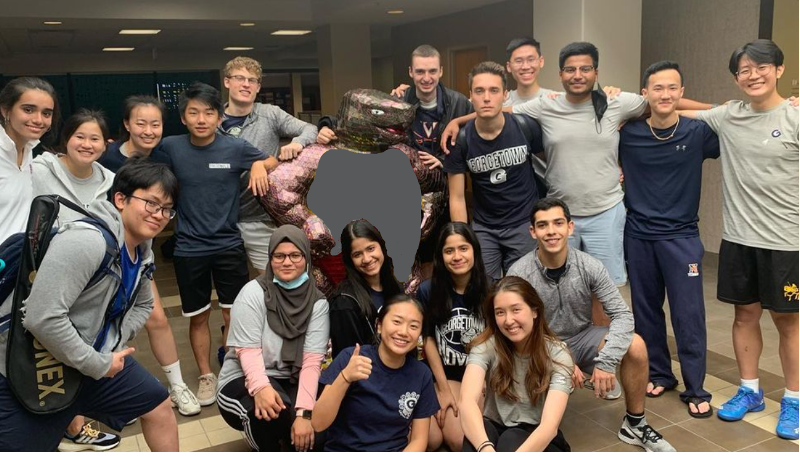 About Us
Georgetown Club Badminton was created to provide the opportunity for members to play badminton, develop and improve their skills, and participate in training and competitive matches in intercollegiate and open tournaments. Club membership is open to all.
How to Join
We hold tryouts sessions during the first few weeks of the Fall and Spring semesters. To attend a tryout session, you will need to sign up on a Google Form provided by the club.
Tryouts are open to everyone; club executive members will observe players and collectively make determinations about who is accepted into the club.
Time Commitment
Practices are two times per week for two hours each. Members are expected to attend one practice each week.
Dues
Dues are $25 per semester per person. This covers tournament fees, transportation, lodging, and equipment.
Awards, Recognition, and Championships
2019 Mid-Atlantic Collegiate Team Badminton Championship
Contact Us
Email us at clubbadminton@georgetown.edu
Follow us on Instagram